Chiropractor Leduc
Pain changes everything, from how you do your job, to how you relate with your family, to how you spend your free time. Whether you've been injured recently, or you've been suffering from some pain that you've just learned to live with, pain diminishes your quality of life. At Willow Park Physiotherapy and Wellness, we know that specific, targeted chiropractic treatments can make a huge difference in your daily life-and in your happiness!
We incorporate the latest scientific advances in our chiropractic care to offer you a comprehensive range of treatment options. Because chiropractic adjustments help restore optimal function to the body, your chiropractic treatment goes beyond simple pain relief to deliver better mobility and improved overall wellness. When your body functions as it should, re-injury is less likely.
Improve Performance and Feel Better Immediately
You don't have to live with the pain that's been a part of your life for as long as you can remember. In a recent study, 86.9% of patients treated by chiropractors reported an immediate improvement in their performance and how they were feeling.
Chiropractors perform manual adjustments to spinal joints by applying controlled pressure to the joint. This procedure, sometimes referred to as spinal manipulation, helps improve the range of motion in the spine and promotes healing. The same adjustments can be applied to joints in the extremities as well, with the same results.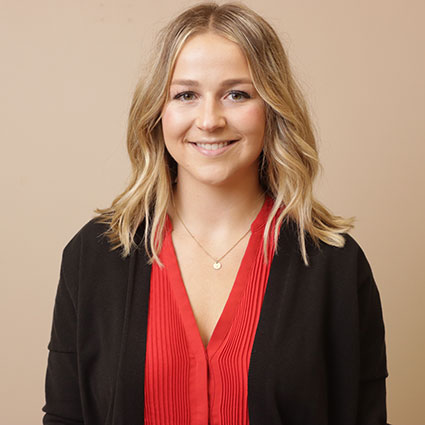 Meet Our Caring Chiropractor
Our compassionate chiropractor, Dr. Caylee Kosolofski is ready to listen to your concerns and help you find a solution for your back or neck pain or joint issues. She uses advanced chiropractic manipulation techniques to optimize musculoskeletal function and promote general health and vitality.
Dr. Caylee is an evidence-based chiropractor, and all of the techniques we use are in line with current medical research, to ensure we provide the most effective care for all of our patients. In addition to treating pain, we locate and address the root cause of the problem to prevent recurrences so you can live pain-free and resume your favorite activities.
Her extensive training and certifications in chiropractic care enable Dr. Caylee to competently address a variety of musculoskeletal conditions. She understands that daily life affects young and old bodies differently, which is why we tailor our chiropractic sessions to match the goals, lifestyle and age of each individual.
Dr. Caylee employs the Diversified chiropractic technique to adjust the spine as well as the joints of the extremities. In addition to Diversified, she offers the following techniques, based on your particular needs and preferences:
Graston technique
Spinal decompression
Myofascial cupping
Soft tissue release
Rehabilitation
Webster Technique
Education is an important component of regaining and maintaining health, and we explain the whole process so you understand each step of your treatment and how it can help you get better and stay better. Our team is always happy to answer any questions you may have.
Schedule an Appointment
Whether you're seeking pain relief or just want to feel your best, we are here for you. We look forward to providing unmatched chiropractic care for you and your loved ones, in a way that facilitates natural healing and optimal wellness.
If you've been suffering with injuries, neck or back pain or other musculoskeletal complaints, contact us today to learn more about how our evidence-based chiropractic care may be able to help you feel better and live your best life.
CONTACT US »

Chiropractor In Leduc AB | (780) 986-3666