Pelvic Floor Physiotherapy Leduc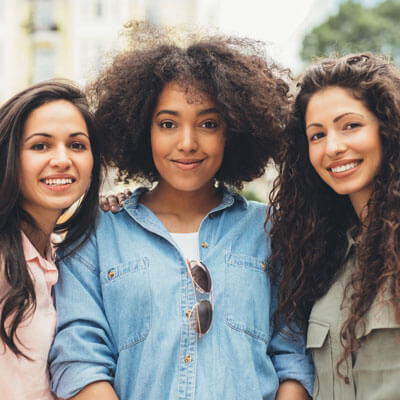 If you have pain, weakness or dysfunction in the pelvic floor muscles, we want to help. At Willow Park Physiotherapy and Wellness, we provide pelvic floor physiotherapy. The therapy involves the evaluation and treatment of a group of muscles involved with urinary, bowel, and sexual function. To help improve pelvic floor function, we offer various exercises, hands-on treatment and education and recommend certain lifestyle modifications.
Conditions That May Benefit From Therapy
Patients often seek this service if they are experiencing any of the following:
Dysmenorrhea
Endometriosis
Incontinence
Lower back pain
Prolapse
Sexual pain (during or after intercourse)
SI joint pain
Tailbone discomfort
What to Expect
The first step is completing some paperwork which Rutu will send 3–4 days prior to your appointment. It will include a detailed history, which includes past surgical and medical history, sexual, gynecologic or obstetric history, and any medications you're taking. You will also be able to indicate where the pain is, what kind of pain it is and when it began. You can email the paperwork back to Dr. Rutu or bring the forms in to your first appointment.
Rutu will perform a comprehensive orthopedic examination, paying close attention to the lumbar spine and hips, posture and gait.
An evaluation of both internal (if you agree to it) and external muscles will also be performed. You may be asked to sit, stand, and walk so Rutu can identify any existing posture or joint issues affecting the pelvic floor muscles.
The assessment helps her to determine whether the therapy is appropriate and guides the development of an appropriate care plan. Rutu will explain everything in clear language and in detail so you know how the therapy may benefit you.
Through a tailored treatment plan, Rutu manipulates pelvic floor muscles to restore their function and strength.
Appropriate techniques are also utilized to strengthen muscles, alleviate contractions that are associated with overactive bladder, and keep the bladder, rectum and uterus in their correct positions. The ultimate goal of the therapy is to help ease pain and related symptoms, and restore normal functioning.
There are multiple techniques Rutu can use to treat those muscles internally that will help them with future sessions. However, if you're not comfortable with having your internal muscles addressed, there are many techniques she can do outside as well.
Frequently Asked Questions
Who is an ideal candidate for the service?
Pelvic floor physiotherapy is appropriate for women and men. Most patients seek this therapy if they have urinary incontinence. Some people have it after pregnancy or any kind of surgery. In men this is often surgery for prostate cancer.
How much does the service cost?
The first visit, which is the assessment, takes an hour and is $130. Follow-up 30-minute sessions are $100.
Is the therapy appropriate for children?
Yes, for example, children who wet the bed can gain control of their bladder with pelvic floor physiotherapy.
Book an Appointment
Wondering if pelvic floor physiotherapy could benefit you? Contact us today to schedule an appointment.

Pelvic Floor Physiotherapy in Leduc AB | (780) 986-3666